Maureen Clare Murphy - THE ELECTRONIC INTIFADA
Most, but certainly not all, of those children were killed during the course of what Israel alleges were attacks or attempted attacks, mainly on soldiers at checkpoints in the West Bank.
But in the vast majority of alleged attacks that left a Palestinian child dead, no Israeli civilians or soldiers were injured. In a handful of cases, Israeli soldiers were reported to have suffered only light injuries.
In several incidents, there may not have been any attempted attack when a Palestinian child was shot and killed. Amnesty International has called for one such slaying to be investigated as an extrajudicial execution.
Other children were killed on their way to class, or coming home from a pool party. Several were shot dead while protesting the occupation. A brother and sister were killed in their Gaza home when their neighborhood was hit in an Israeli airstrike.
The group's accountability program director Ayed Abu Eqtaish stated: "Intentional lethal force now appears to be routinely used by Israeli forces, even in unjustified situations, with no accountability, putting more and more children at risk."
These are the Palestinian children killed by Israeli forces in 2016:
Ahmad Younis Ahmad al-Kawazba, 17
Ahmad, from the village of Sair in the southern occupied West Bank, was shot dead by Israeli forces after allegedly stabbing and lightly wounding a soldier in the area of the Gush Etzion intersection near the city of Hebron on 5 January.
Alaa al-Din Abd Muhammad al-Kawazba, 17
Khalil Muhammad Issa Wadi, 15
Adnan Ayid Hamid al-Mashni, 17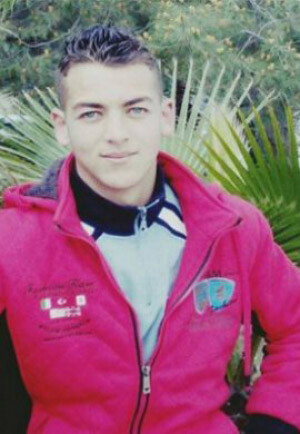 The driver managed to escape on foot while Adnan, still inside the van, was struck in the upper right side of his body and died soon after in hospital.
Ruqayya Abu Eid, 13
"I have no explanation for her decision," the girl's father told the paper. "There were two guards there, and they could have overcome her. A little girl. They are trained and armed, you know, so how is it they could not arrest a little girl of 13? Was a girl of 13 a threat to them? Whatever she planned to do, they could still have arrested her."
Ruqayya was laid to rest in the village of al-Karmel east of the West Bank town of Yatta, near Hebron.
Hussein Abu Ghosh, 17
The youth was killed along with Ibrahim Usama Allan, 23, after stabbing two Israeli women; one of the women, 24-year-old Shlomit Krigman, died from her injuries the following day. Israeli media reported that Allan and Hussein were shot as they ran, suggesting the two may have been extrajudicially executed.
Ahmad Hassan Abd al-Latif Tubah, 17
"According to media reports, he crossed the [Israel's wall in the West Bank] without an entry permit and was discovered by soldiers who tried to apprehend him. He then pulled a knife on them and was shot," the Israeli human rights group B'Tselem reported.
Haitham Saada, 14
Omar Yousif Ismail Madi, 15
Nihad Raed Muhammad Waked, 15, and Fuad Marwan Kamal Waked, 15
Nihad and Fuad were shot and killed by Israeli forces after they allegedly opened fire at soldiers on 14 February. No Israelis were injured during the incident near the village of al-Araqa, west of the northern West Bank town of Jenin. Palestinian emergency medics were reportedly prevented from providing treatment at the scene.
Naim Ahmad Yousif Safi, 16
Qusay Abu al-Rub, 16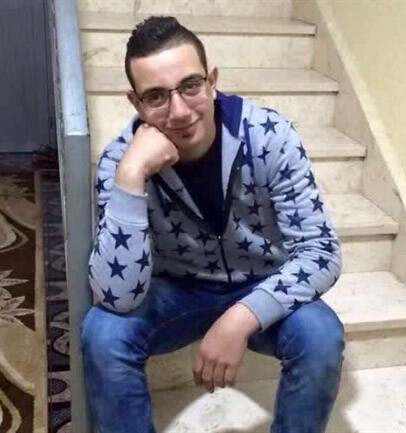 Mahmoud Shaalan, 16
Mahmoud, a Palestinian American resident of the Ramallah-area village of Deir Dibwan, was shot dead by Israeli forces near a checkpoint in the central West Bank on 26 February. Israel claimed that the boy had tried to stab soldiers when he was killed.
An eyewitness testified to the Israeli human rights group B'Tselem that Mahmoud had attempted to cross a checkpoint and was turned away by soldiers.
"As he was walking away from the soldiers, one soldier shot Mahmoud Muhammad Ali Shaalan from some distance away with around three bullets. He immediately fell to the ground, and the soldier then approached and shot him twice more, according to the witness," Amnesty states.
An autopsy found that no bullets had been fired from close range, throwing into question Israel's claim that Mahmoud was attempting to stab soldiers when he was killed.
Labib Khaldoun Anwar Abd al-Azzam, 17 and Muhammad Hashim Ali Zaghlawan, 17
Labib and Muhammad, both from Qaryut village near the West Bank city of Nablus, were shot dead by Israeli forces on 2 March after allegedly attacking and lightly injuring a settler as he was leaving his home in the Eli colony. The settler was wearing his army uniform, and was en route to the military reserve unit he serves in, Israeli media reported.
Abd al-Rahman Radad, 17
Ahmad Yousif Ismail Amer, 16
An army spokesperson told media that an "assailant armed with a knife" approached the checkpoint and soldiers "thwarted" the attack by shooting him dead. No Israelis were injured during the incident.
Another Palestinian was shot during the incident, and a local official said that both wounded Palestinians were left bleeding while Palestinian emergency medics were prevented from reaching them.
Yasin Abu Khusa, 9, and Isra Abu Khusa, 6
The Abu Khusa family home, located on the outskirts of Beit Hanoun, had been previously attacked twice by Israel in recent years. They had asked the authorities in Gaza that they be relocated somewhere safer, but their request went unanswered, the family told The Electronic Intifada. They said they did not receive any financial aid to repair damage caused during previous attacks.
Yusif Walid Mustafa al-Tarayra, 17
Yusif, from the village of Bani Naim, was shot dead by soldiers after he hit a military officer with his car in Kiryat Arba settlement near Hebron on 14 March. The officer was lightly injured, according to the Israeli human rights group B'Tselem.
Abdallah al-Ajluni, 16
Ibrahim Salih Hassan Taha, 16
Israeli police claimed the siblings were carrying knives and attempted to attack soldiers. No Israelis were injured during the incident.
Mahmoud Badran, 15
The army admitted the Palestinians were "mistakenly hit" while soldiers were responding to reports of rock-throwing and firebombing on a highway used by settlers in the West Bank.
The Palestine Red Crescent Society said that soldiers prevented paramedics from providing first aid to the injured Palestinians for more than 90 minutes.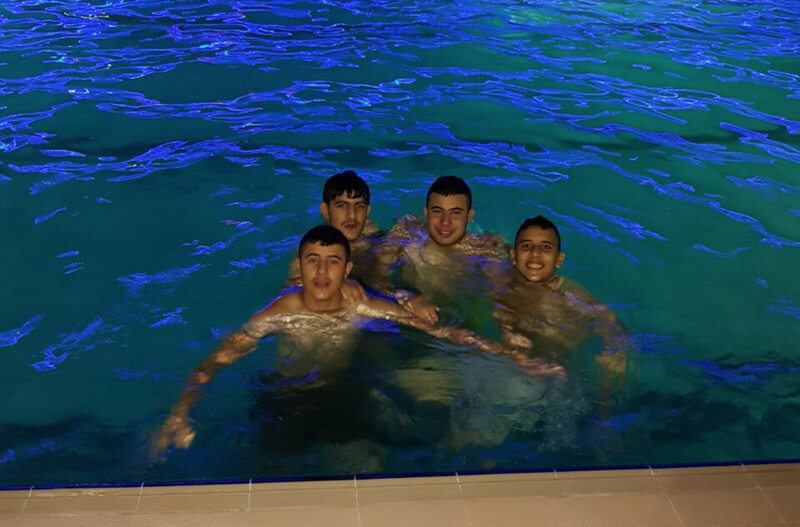 "Everything was normal and there was nothing suspicious," Hadi Badran testified. "Suddenly we were under fire. I looked at the direction the fire was coming from and saw a white civilian car. There were two people there, in civilian clothing, and they were the ones shooting at us."
"Media reports indicate that the soldiers and officer who opened fire belonged to the Duchifat regiment of the Kfir brigade, and that they were passing by, on their way to take care of logistical matters," B'Tselem stated, adding that "the soldiers arbitrarily fired at the car, having no indication that any of its passengers had been involved in stone or Molotov cocktail throwing."
According to the rights group, "This shooting incident is a direct result of military policy which enables, despite the official prohibition in the [Israeli military's] open-fire regulations, to use deadly fire even in cases where there is no threat to life and even when the soldiers have other, non-lethal, means at their disposal. This policy is backed by the most senior ranking military and government officials who do nothing do change it, despite the lethal results."
Muhammad Nasir Mahmoud Khalil al-Tarayra, 16
When they forced their way into her home, Muhammad, from the nearby village of Bani Naim, stabbed one of the armed settlers before being shot dead.
Muhyee al-Din Muhammad Sudqi Sadiq Tibakhi, 10
Abd al-Rahman Ahmad al-Dabbagh, 15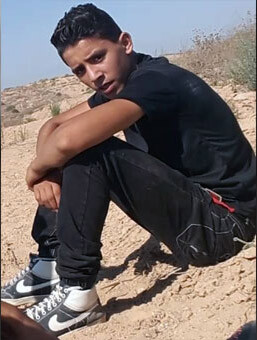 "His shocked friends ran to help him, but the Israeli soldiers pointed their weapons at them, and stated, 'whoever will dare and try to approach will suffer the same fate as him,'" Al-Haq added.
Firas al-Khadour, 17
The witness, who was riding in the car with Firas when he was killed, said that the vehicle had faulty brakes which failed when it approached the Kiryat Arba settlement near the West Bank city of Hebron, causing it to crash into a bus stop.
After the car was stopped, soldiers opened fire on it from multiple directions, killing Firas and critically wounding the witness.
Both Firas and the witness are from Bani Naim village.
Muhammad Thalji Kayid Thalji al-Rajabi, 15
Amir Jamal al-Rajabi, 16
Issa Salem Mahmoud al-Tarayra, 15
Faris Ziyad Ata al-Bayid, 15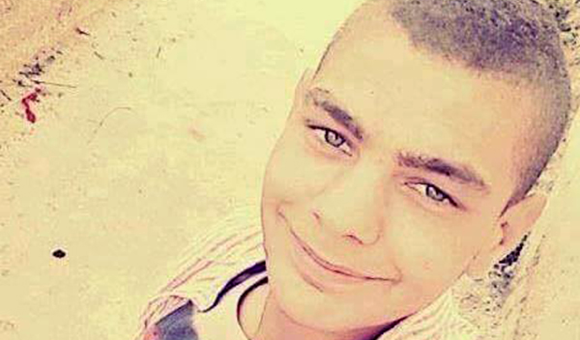 Khalid Bahr Ahmad Bahr, 15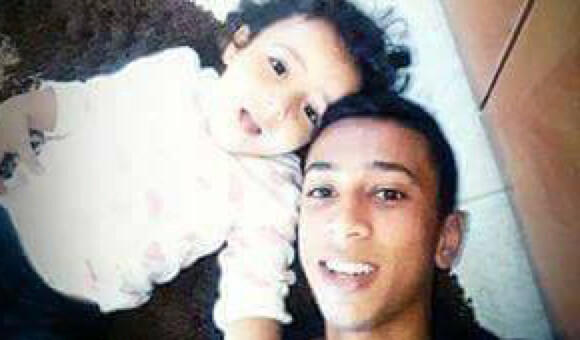 Muhammad Nabil Jawdat Salam, 14
Ahmad Zeidani, 17
Ahmad was among a group of youths attempting to repel the forces from entering Beit Rima, a village near the West Bank city of Ramallah.
B'Tselem stated that the youths were "some 10 to 20 meters away from the soldiers and officers, and they were running away from them" when they were fired on. "There was no justification for shooting them and this action was unlawful."